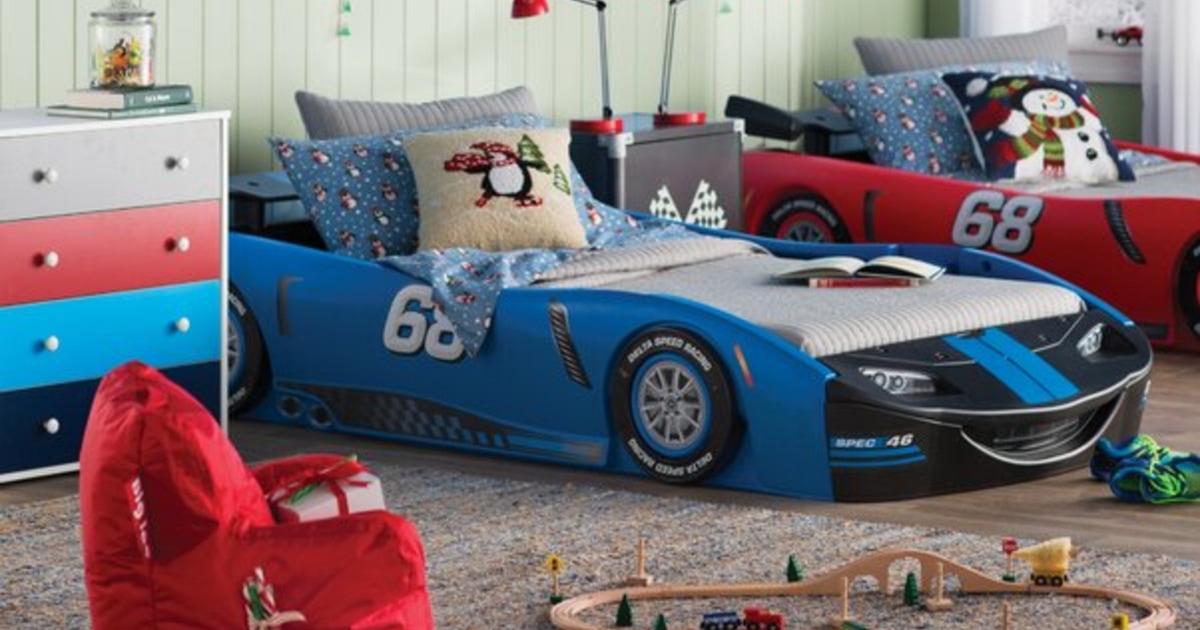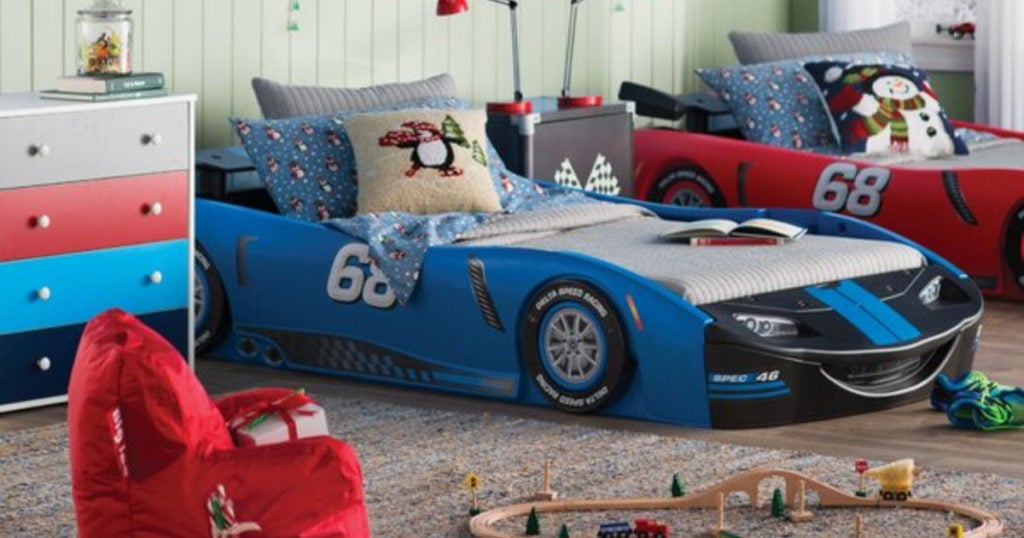 Do you make your kids' beds? I thought this might be an interesting discussion on larger themes — what we do for our kids, what "chores" we teach them, what housekeeping tasks you conflate with mothering/parenting, and more.
Plus, it's always interesting who makes their OWN bed and who doesn't — we had a discussion a year or two ago at Corporette and it was really interesting! I've been on both sides over the years but am now firmly on Team Make My Own Bed Daily.
I will say right off the bat that NO, I do not make my kids' beds on a daily basis — we change their sheets weekly, but that's it. I never have made their beds because — and I swear this is true — whenever the thought occurs to me, it is always followed by the thought of, "What am I, their mother?" And then I remember, "OH, WAIT, I AM," and then decide that I'm still not going to do it. (This is probably far too revealing about me as a mother in general. I swear I do some nice things for them, like pairing their socks!)
The crib years were easy enough — and then there were years when it was a mattress on a floor, or one of those child safety sides so no one fell out of the bed.
(Pictured at top: What a cool little boy bed, available for $250 at Overstock! There's also this fun "boat" bed. We always kind of meant to get one of them a cool bed and were always too sleep-deprived in the moment to do anything but stick them in a regular size bed.)
Isn't it funny how kids need to be taught how to sleep with a pillow and a blanket? As they grew into little boys, we would find them in all sorts of funny positions — sleeping with their feet on the pillow, sleeping only under the cover but not the sheet (very European of them, obviously), sleeping half off the side of the bed… I was joking to my mother recently that my eldest son must be fighting bears in his sleep or something, gauging from the state of his sheets.
WELL, she said… we always made your bed.
But — even though I make my own bed — something about me rebels so totally against the idea of taking time to make their beds.
Now, my kids are 6 and 9 (almost 7 and 10!), and at this point I more or less demand they strip their beds, and offer chore money if they change their own sheets — as well as some chore money if they make their bed on a daily basis — but the kids normally do not take me up on it, and honestly I normally have bigger fish to fry with them in terms of nagging to truly care about their beds. So their beds are in a constant state of dishevelment.
Funnily enough, the urge to rebel against these tasks is so strong that I'm even hesitating in phrasing my questions to close the post. I'm not going to ask, "Are there mothering tasks you refuse to do?" because heLLOO in my mind this bed thing isn't mothering, it's more of a caretaker/housekeeper task. (And, of course, why aren't fathers having this discussion!? Regarding the "We always made your bed" comment — did my father ever do it, or was it just my stay-at-home mother?)
I don't know, readers, let's discuss — do you make your kids' beds? Are there tasks your parents did for you that you do not/do not intend to do for your kids? (This is also leading into a bigger discussion about chores and your kids, which may be another post (or two). How do you get them to DO chores, and what chores are important enough to you to be a stickler about?)