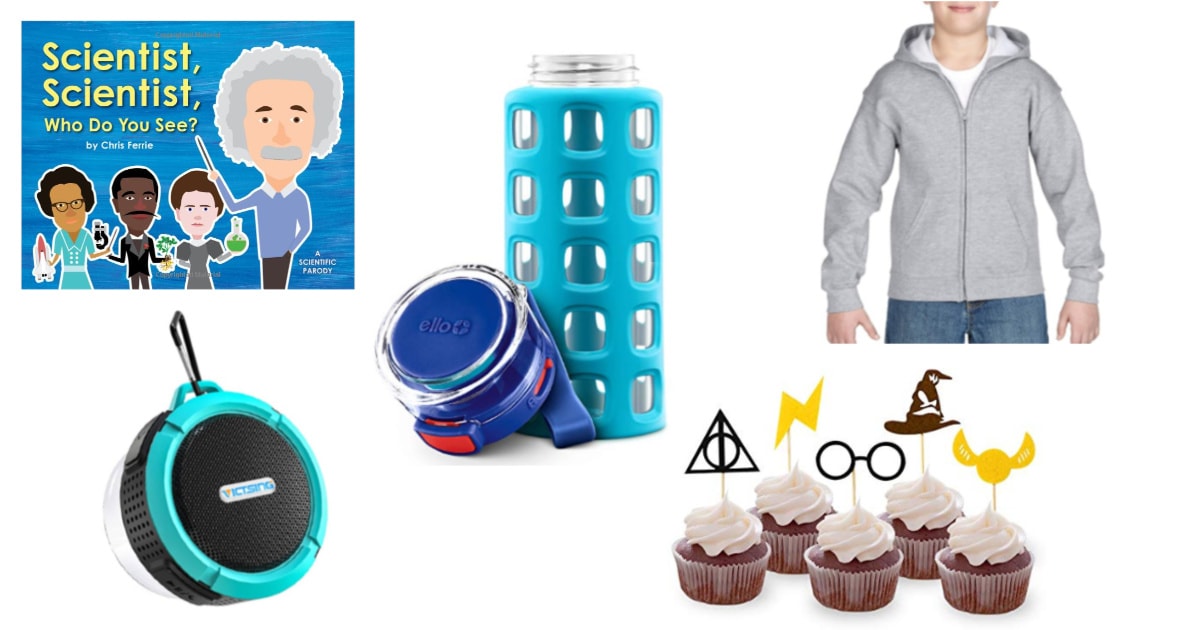 While most of us are aware that Amazon isn't exactly an upstanding company, to say the least, many working moms (me, for example) really appreciate the convenience, low prices, selection, and free Prime Shipping — plus the opportunity to avoid going shopping with our kids (not to mention Prime Video). So this one is for the readers that haven't felt compelled to boycott Amazon: It's our first post where we'll each be sharing some of our favorite kid-related and family-related purchases we've made recently. (Be on the lookout for Kat's roundup, coming soon!) What are your favorite things you've bought from Amazon recently for your family or for your kids?
This post contains affiliate links and CorporetteMoms may earn commissions for purchases made through links in this post. For more details see here. Thank you so much for your support!
Note: Don't forget to double-check seemingly well-reviewed items by using a site like ReviewMeta or Fakespot, which I wrote about on Corporette. On Amazon, fake reviews and disreputable sellers abound, as do counterfeits (especially beauty products, which I rarely buy from the site now).
Below are my favorite recent purchases from Amazon for kids and beyond. Please share yours in the comments!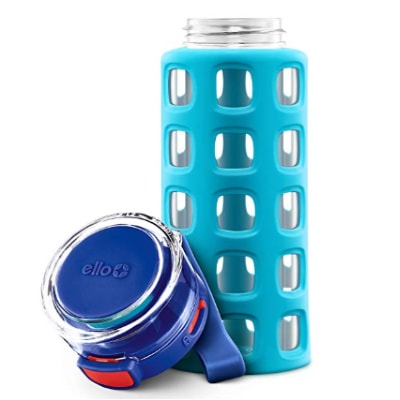 BPA-Free Tritan Water Bottle with Silicone Sleeve
You'd think it'd be simple to buy a kids' water bottle, but no, it's not. Some bottles leak (come on, it's 2020 — we don't have flying cars yet, but shouldn't water bottles all be leak-proof by now?), some designs have my pet peeve of an exposed spout (your kid drops it once and then will be drinking from a dirty, germy bottle), and some seem perfectly designed to eventually grow mold in their hard-to-clean crevices. But this 16-oz. bottle from Ello is great! (I really like their glass bottles, but my son's school prohibits glass ones.) This bottle is dishwasher-safe, BPA-free, and lightweight — and it's $9.99.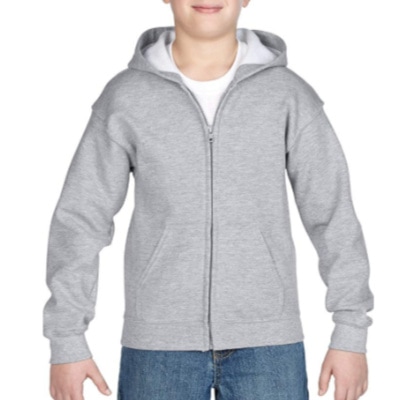 Kids' Full-Zip Hooded Sweatshirt
I was looking for a hoodie for my son recently when I found this no-frills, inexpensive hoodie from Gildan. There are plenty of nice kids' sweatshirts out there for $30–$40+, but this one, which is only $10, is comfortable, warm, and soft and fleecy inside. And after a couple of months of washes, it's held up well. (Note that the linked colors, including the gray pictured, are only in lucky sizes, but if you browse through these search results, you'll find many more, including non-zip versions.) Besides regular wear, this basic would be great for playing outside or for keeping in the car for unexpectedly cold days. NOTE: These definitely run big! And I mean big — after looking at the size chart, I bought a Large for my average-sized 9-year-old, and it ended up fitting me instead. (Granted, I am 5′ with a small frame.) My advice is definitely to size down, because the sweatshirt is made from preshrunk cotton/poly.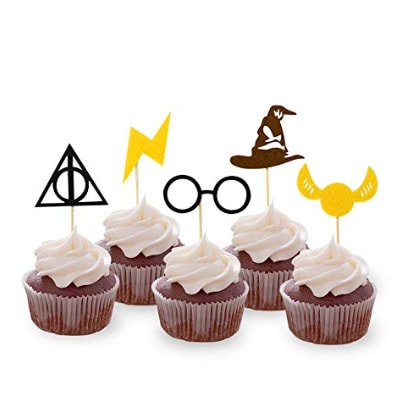 Harry Potter Cupcake Toppers
Last fall, I volunteered to bake cupcakes for a staff/faculty lunch at my son's school, and I chose these cupcake toppers to decorate them. Sadly, I never actually made them (life happened), so I still have them on hand to decorate treats for my own Harry Potter fan (who, incidentally, is a Gryffindor, while I'm a Hufflepuff, not that anyone asked). There were several choices on Amazon, and this turned out to be a good one. The toppers seem well-made, and, while not official Harry Potter merch, the shapes — which include the sorting hat, Deathly Hallows symbol, Golden Snitch, Harry's lightning scar, and his glasses — are recognizable and authentic enough. These would be great for a birthday party at home or at school or for a Harry Potter party for grownups. You get 30 toppers for $9.99.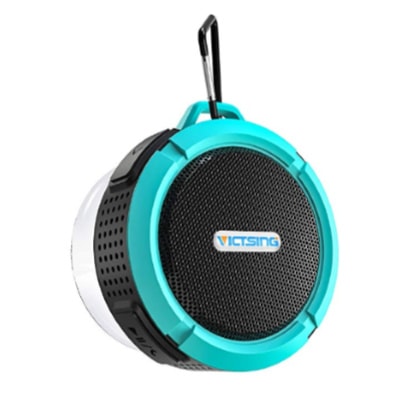 Waterproof Portable Bluetooth Speaker
My son isn't one of those kids who hate taking baths/showers, but showering is definitely more appealing to him when he can listen to music on a waterproof speaker like this one. I made him a playlist on Spotify with his favorites, and we cue it up when he showers. (This made for some amusing results when I saw my 2019 Spotify Wrapped). Our first shower speaker was this one from SoundBot (also from Amazon), but I don't recommend it — it worked fine for a while, but after several months the battery life got so bad that I had to charge it after every use, which was a big pain. So far, the battery on this one has been great, although I do admit that the unlabeled buttons are slightly confusing. (That's probably because I didn't really read the directions.) The speaker is $15.99–$26.99, depending on color.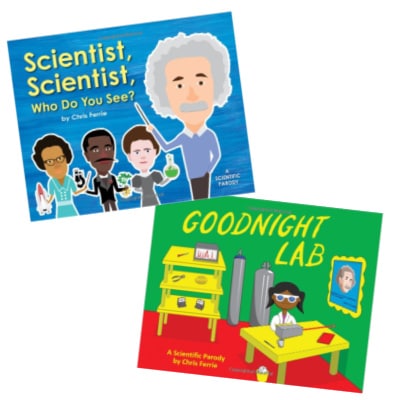 Goodnight Lab: A Scientific Parody and Scientist, Scientist, Who Do You See?
When I buy books as gifts for friends' kids (and for baby showers), I like buying the classics, but I also enjoy giving newer books, e.g., funny parody books like these. Goodnight Lab is inspired by Goodnight Moon, of course, and Scientist, Scientist, Who Do You See? riffs on Brown Bear, Brown Bear, What Do You See?. Both of these are written by Chris Ferrie, a physicist with a PhD in applied math. Scientists featured in Scientist, Scientist include Albert Einstein, Marie Curie, Chien-Shiung Wu, and Grace Hopper, while Goodnight Lab bids goodnight to various lab equipment. They are $14.39 and $9.39, respectively.
What have been your favorite kid-related/family-related Amazon purchases recently? Anything that you bought from Amazon recently and regretted getting? Did you give or receive any great gifts from Amazon for the holidays?