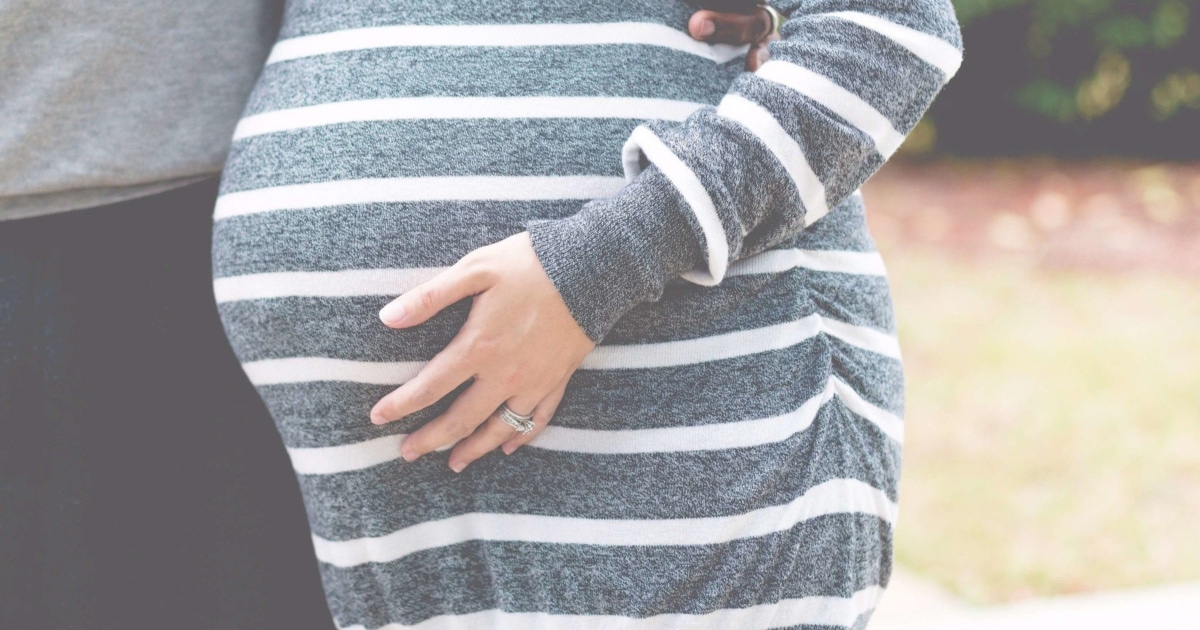 Did you feel the need to get your accounts in order before you gave birth? For example, if you're the primary money manager in your relationship, did you do anything special before labor to prepare your partner should he or she need to take over the money management? (Sorry for your dark thought for the day! Of course death or incapacitation related to pregnancy is still really rare, but pregnancy is certainly a big deal, healthwise. Although Scientific American did just look into why U.S. maternal mortality rates have doubled, and quoted a CDC official who classified it as "almost certainly not a real increase," just a result of better data.) I pondered this a lot while I was pregnant, and didn't see too much else on this topic, so I thought it might be interesting to discuss.
Psst: We always used to call money discussions "Tales from the Wallet" at Corporette — so we're continuing the tradition here! Pictured – love this wallet from Brahmin!
In both of my pregnancies I emailed a long list of instructions to my husband; we pow-wowed about the details for hours. So in case it's helpful to anyone else, I thought I'd share what I included — it also had a lot of blank spaces for passwords that later we filled out (or I had him fill out in his handwriting) on a hard copy of the email:
Due dates for major bills — particularly those paid from checking accounts automatically, like our mortgage. I actually already keep an Excel chart of "what's due on the first of the month," so I was able to show him those figures and calculations.
Important passwords (and where the minor passwords are) — for banks, financial accounts, Facebook, my main email addresses, and more.
How to move money from my business accounts into our accounts. In our situation, I end up moving a lot of money around every month from my business accounts to my personal accounts, and some from there to high interest savings accounts for taxes and my SEP-IRA. It's all on my first-of-the-month spreadsheet, but it's far from intuitive. (And I'm sure he LOVED having an instructional email and tutorial that included things like "Take the resulting number from cell F6 and insert it into A4…")
Who gets paid, how much, when, and from which account. The system is different for my virtual assistant than it is for my editor than it is for our babysitter or our cleaning professional.
Suggestions for where to get more money, if needed, and how long the transfer might take. Again, this might be because I'm self-employed and my income fluctuates from month to month (and sometimes people need to be chased on payment). It might also be unique to us because I have a million different accounts in Ally for various big expenses (like term insurance payments, classes for my older son, dental fun, and more).
Major upcoming deadlines. For example, on June 15 our estimated tax payments were due; if we had major deadlines for school tuition or things like that I'd also have listed them.
Finally, it wasn't financial, but I also gave him my son's schedule, contact info for major people in our life (accountant, lawyer, insurance contact, etc.), and a few ideas with what to do about Corporette in the event that things went poorly for me during labor.
Readers, did you do anything special to manage your money as you got closer to your due date? What about general household management — did you do anything special to change things up? (Or: am I totally the only one who worried about this kind of stuff?)