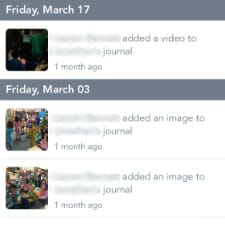 Does your child's daycare or school use any apps that help working moms stay connected to school (and dads, of course, and parents in general)? It's helpful and reassuring to get regular updates when your kid is too young to tell you about his/her day, and when yo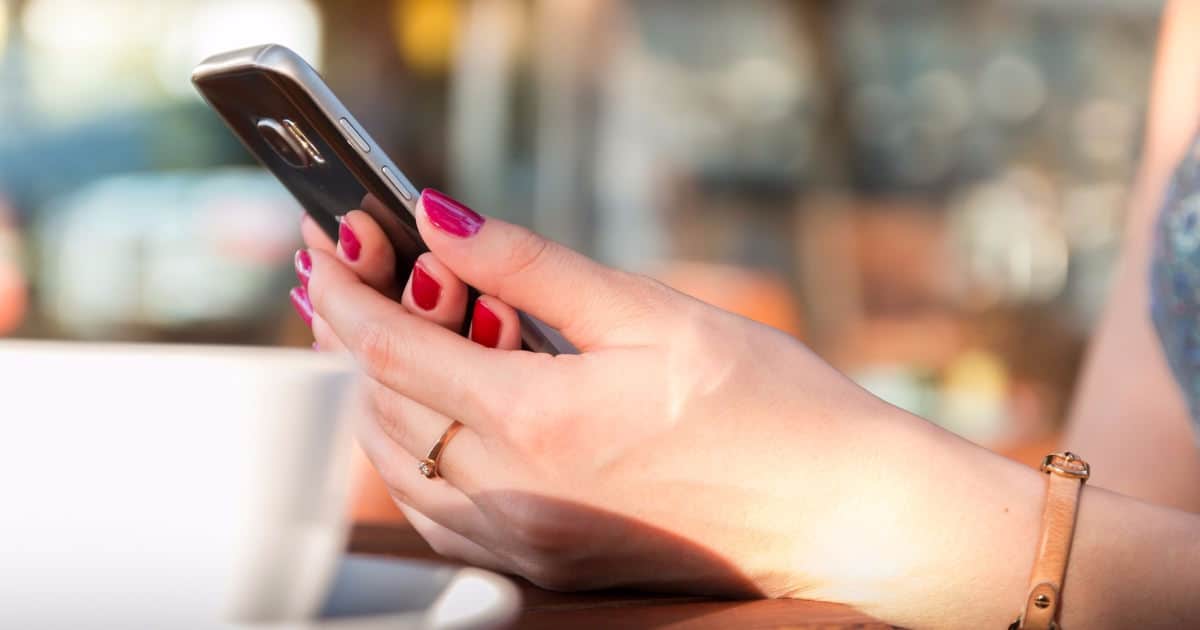 ur kid is older, you can get around the "What did you do at school today?" non-answers. (My son's favorite is "I forgot!" when I ask him about certain things that happened during his first-grade school day.) It's especially nice if you don't have time to volunteer at school and don't ever get to see what goes on during a typical day. Today we've rounded up some parent communication apps that you can consider recommending to your child's school if they don't currently use one (before the year is out).
With various features and options (and prices), here are four apps that help working moms stay connected to school:
Tadpoles
The Tadpoles app helps parents easily get updates from teachers, including photos and videos, notes, daily reports, and emergency alerts. (Most of the communication still seems to be done through email, however.) Through the app, parents can see their child's portfolio and even mark their child as absent or sick. Teachers can record naps, meals, etc.; prepare lesson plans; access information such as allergies or birthdays; and more. Schools pay $2.25 per active child after a free trial period, and the app is designed for iPhone/iPad.
Sample quote: "I am a pre-kindergarten teacher and Tadpoles has 100% made it so much easier to create a fun, educational day for my kids & I receive nothing but positive feedback EVERY DAY from the parents." (iTunes Store)
Seesaw
Seesaw's website claims that the app is used in 1 out of 4 schools. My son's primary school is one of them, and his teacher often shares photos of kids in the classroom — see pictured screenshot. Seesaw also lets students show what they've learned by allowing them to add photos, videos, drawings, text, PDFs, and links to their journals — and parents get notified when their child has added something. In addition to your computer, Seesaw works on iPhone, Android, and Kindle Fire. Designed for K-12 classrooms, it has three price points: "Seesaw" is free, "Seesaw Plus" is $120 per teacher per year, and "Seesaw for Schools" is priced per student. Here's a FAQ for parents.
Sample quote: "Great way for parents to be connected to what their kids are doing. No more 'what did you do today?' 'I dunno. Nuthin.'" (Google Play)
ParentSquare
ParentSquare seems to have a lot of flexibility (unlike Tadpoles) and a lot of features. You can choose how and when to be notified — via web, app, email, text, or social, and it allows group messaging and private conversations, so you can chat with other parents. Its functions include photos, calendars and event reminders, a search function, special communication features for groups (athletic groups, afterschool programs, etc.), volunteer signups, polls, parent/teacher conference scheduling, class wish lists, attendance, and more. ParentSquare's site doesn't provide pricing details (other than to say free trials are available), but EdShelf.com notes that an introductory price is $750.
Sample quote: "This is a huge help in staying up to date with our son's school, teachers and fellow parents. A centralized social and communication tool for a working family. Absolutely love it." (iTunes Store)
ClassDojo
ClassDojo's website says that it's "Used in 90% K-8 schools in the U.S." Parents can see photos and videos shared by kids or teachers and can private message with teachers as well. They can get announcements and updates and see feedback given to students, which includes praise in the form of "+1" points. "A shy student raising her hand? Share a +1 for 'participating,'" as the website explains. Students can show what they've learned by adding photos and videos to their "Stories." You can use ClassDojo on iPhone, Android, Kindle Fire, or any computer. For now, the app is free for parents and teachers. To learn more, see the parent FAQ.
Sample quote: "I recommend it because it empowers teachers to reinforce positive behaviors in the classroom, while providing them actionable data that can be shared with admin and parents. Best of all it is free." (classdojo.com)
Does your child's school use one of these apps to help with communication between teachers and parents and among parents? Do you like how it works? Does it give you a good idea of what's going on in school? If your child's school doesn't do so, would you consider suggesting that they start using one of these apps that help working moms stay connected to school (and dads, of course)?
Social media picture credit: Pixabay.