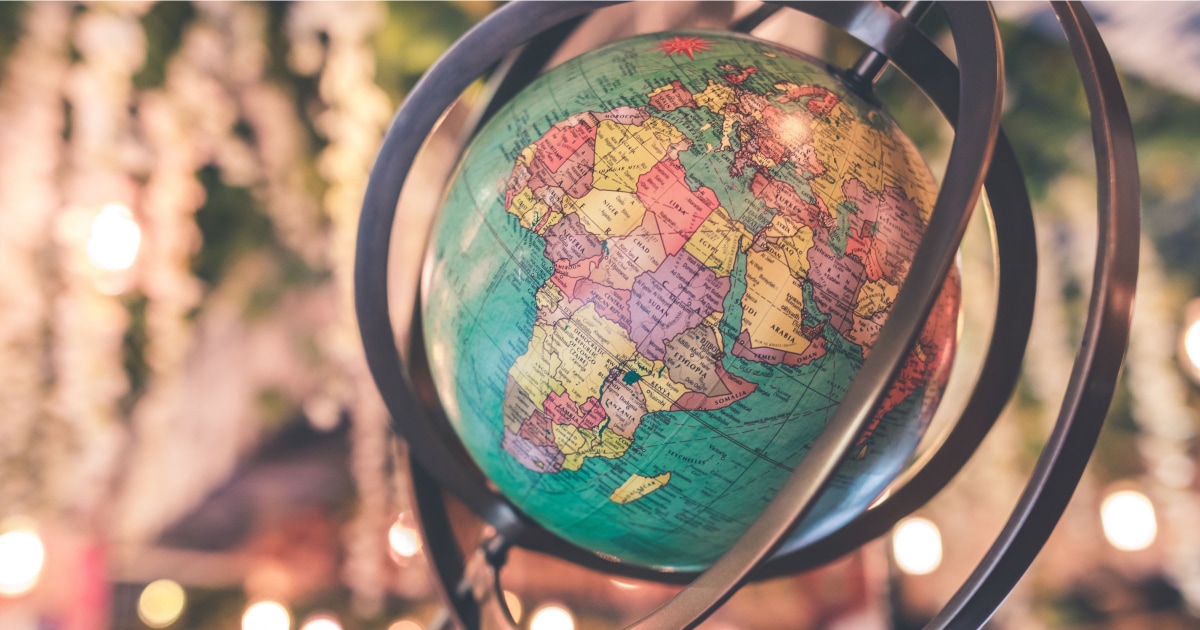 For those of you who had to cancel a family vacation this summer, and for those whose families just really want to focus on something outside your four walls (really, don't we all?), we've rounded up four fun ideas for virtual travel for kids. Most of these were available before 2020, but a few of the articles we've included in at the bottom of this post were written with quarantine in mind.
First, a quick suggestion: If you have older kids who were hoping to travel somewhere this summer, you might be able to cheer them up a bit by asking them to help you plan your family's next trip — or even make a travel bucket list together. (You'll just have to stay vague on the timing…) Before 2020, have you found any fun ways to "travel" with your kids from home? Have you tried any travel-related subscription boxes out there?
A Few Ideas for Virtual Travel for Kids
Here are some fun ideas for virtual travel for kids:
Little Passports
I've heard a lot about Little Passports over the years, but I've never signed up — so please chime in if you have! The subscriptions, which teach kids about different countries through age-appropriate toys and activities, start at $12.95/month. The plan choices include Early Explorers (ages 3–5), World Edition (ages 6–10), and USA Edition (ages 7–12).
As an example, the first package in the Early Explorer plan includes a little suitcase and luggage tag, a wall map of the world, an activity booklet, and more. Psst: Right now, you can get up to 20% off all subscriptions, projects, and activities with code STOCKUP2020. And if you sign up now, your first month of a 6- or 12-month subscription for free. (The first box arrives in 1–3 weeks.)
Universal Yums
This one is a personal recommendation from Kat! Each month, Universal Yums sends you snacks — both sweet and salty — from a particular country, along with a booklet with "trivia, recipes, and other surprises." They offer both month-to-month and annual subscriptions of three sizes: the Yum Box, Yum Yum Box, and Super Yum box, which range from 6 to 20+ snacks each.
Some past examples of snack assortments are listed on the site, and they include chocolate coconut corn puffs from South Korea, little raspberry swirl cakes from France, and garlic plantain chips from Colombia. I am now seriously tempted. (Note: If your child has food allergies, you may want to skip this one — the company says that it will not make substitutions for particular snacks.)
Kat's mini-review: "We loved our first box (with treats from France) and it definitely felt worth the $25! I made my kids learn a little bit about France before we opened each snack, sometimes history, language, or geography. I happened to sign up for Universal Yums, but it looks like there are a lot of international snack subscription boxes out there. If you want $5 off your first order of Universal Yums, here's my referral code."
Online Museum Tours
If you typically include museums on your family vacation itineraries, online tours will help you both revisit some favorites and explore exhibits from institutions you've never visited. For example, the London Science Museum offers a virtual tour through Google Street View, short videos from the museum's curators, and a peek at a huge collection of objects and archives.
A few kid-friendly options from the National Museum of American History are Superheroes, Places of Invention, and Holidays on Display, and The Whitney Museum of American Art provides several audio guides for kids ages 6–10, including a Stuart Davis: In Full Swing and Archibald Motley: Jazz Age Modernist.
(Note: Museums especially appreciate donations right now!)
Google Earth and Google Street View
My 9-year-old son likes to use Google Street View to explore random places around the world, but younger children can also enjoy looking at cool landmarks and historical sites. A few that will appeal to kids are Diagon Alley (from the Harry Potter movie set in London), the Burj Khalifa in Dubai (the tallest building in the world), and the Roman Colosseum. Make sure to check out the 360° views!
For more organized activities, you can explore the educational resources that Google Earth provides. Most are aimed at teachers, but there are also more casual activities, such as Where on Google Earth is Carmen Sandiego?. Google Cardboard is a very cool VR option that you can use to augment these virtual experiences (my son loves it), and the viewers are very affordable.
More Ideas for Virtual Travel for Kids
1. Virtual Disneyland and Disney World rides (unofficial) [Travel + Leisure]
2. Virtual field trips (a huge list) [Freedom Homeschooling]
3. 25+ Amazing Educational Virtual Field Trips [We Are Teachers]
4. Geography Now [YouTube channel]
5. Rick Steves' Europe (TV episodes) [YouTube channel]
6. Top Secret Adventures Book Club (book series for age 7+) [Highlights]
Do you have any fun ideas for virtual travel for kids to help them explore the world? Did you have vacations planned this spring or summer that you've had to cancel or that you're considering canceling?
Stock photo via Stencil.