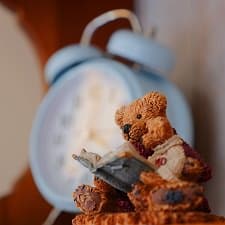 It's every working mom's goal: to make mornings easier, both for YOU and for the family/kids. So how do you do it? What hacks and tips have you found? What are you considering?
In Lean In, Sheryl Sandberg shares the story of a woman who put her kids to bed in their school clothes to save 15 minutes in the morning:
One of the other panelists, an executive with two children, was asked the (inevitable) question about how she balances her work and her children. She started her response by saying, "I probably shouldn't admit this publicly . . . ," and then she confessed that she put her children to sleep in their school clothes to save fifteen precious minutes every morning. At the time, I though to myself, Yup, she should not have admitted that publicly. Now that I'm a parent, I think this woman was a genius.
It's too true!  Some tips I've tried over the years to make mornings easier (particularly as someone who is not a morning person):