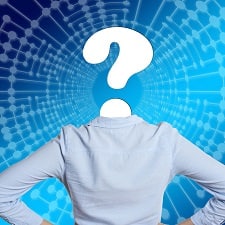 We recently came across the story, "Motherhood brings the most dramatic brain changes of a woman's life — So why does prenatal care ignore the topic altogether?" in The Boston Globe Magazine. We made a note to link to it in this week's News Roundup but we also thought it was worth its own post. The writer, Chelsea Conaboy, shares her own experience with around-the-clock anxiety as a new mom and asks, "Shouldn't we be better preparing mothers about well-documented brain changes they could expect, before baby is born?" The brain changes that moms undergo have surprised researchers with their magnitude, and studies haven't found comparable developments in fathers' brains. (Here's another little-known occurrence: Did you know that DNA from your baby's cells can transfer to your own body? The fetal material can get into your bloodstream and enter your organs, bringing both positive and negative effects. That sounds a bit creepy, doesn't it?)
Several experts Conaboy interviewed don't think it's wise to make pregnant women aware of the significant ways their brains will change as they become mothers, surprisingly — or perhaps not so surprisingly, considering that the health of mothers isn't always prioritized when compared to their babies' well-being and that moms-to-be aren't always educated about the changes their bodies can go through, from childbirth injuries to diastasis recti. (In fact, infant mortality in the U.S. is at its lowest ever, while maternal mortality is "by many measures, the worst in the developed world" [source].)
So let's have a discussion today: Were you prepared for the emotional and cognitive changes you underwent during pregnancy and the postpartum period? Did you experience anxiety and/or depression after having a baby and find yourself, say, compelled to keep checking at night that your baby was breathing? Did you encounter "pregnancy brain" or "mom brain"? (Eight years after having my son, I feel like "mom brain" is here to stay. Sigh.) Did you feel like your brain quickly adapted to the challenges of bonding with and taking care of a baby? What did you wish you had known about these things before becoming a mom? Do you wish these huge neurological changes were more commonly known and accepted as fact — or do you think that would make things harder for working mothers and working women who want to get pregnant?
Note: The Boston Globe appears to only let non-subscribers access an article more than once without blocking access (and using Incognito Mode doesn't work).
Here are a few excerpts from the article (which is rather lengthy):
After childbirth, [researchers found that] the volume of gray matter in the mothers' brains changed dramatically, particularly in regions involved in social processes and "theory of mind," or the ability to attribute emotions and mental states to other people — key in raising a human.

…

[Researchers] can't yet say whether postpartum mood disorders are the result of something gone awry in the typical changes that a mother's brain goes through or whether they are caused by a triggering of other brain circuitry.

…

What would happen if we gave expectant mothers even a basic understanding of how and why their brains change? Would it help them to cope with the unfamiliar emotional experiences that very often are part of a healthy experience of new motherhood?
Did your doctor or midwife advise you on how your brain would undergo physical and functional changes as a new mom? Were there other things you think you should have been better prepared for by your ob/gyn? Did you find "mom brain" to be a real thing?
Further reading:
Picture via Stencil.