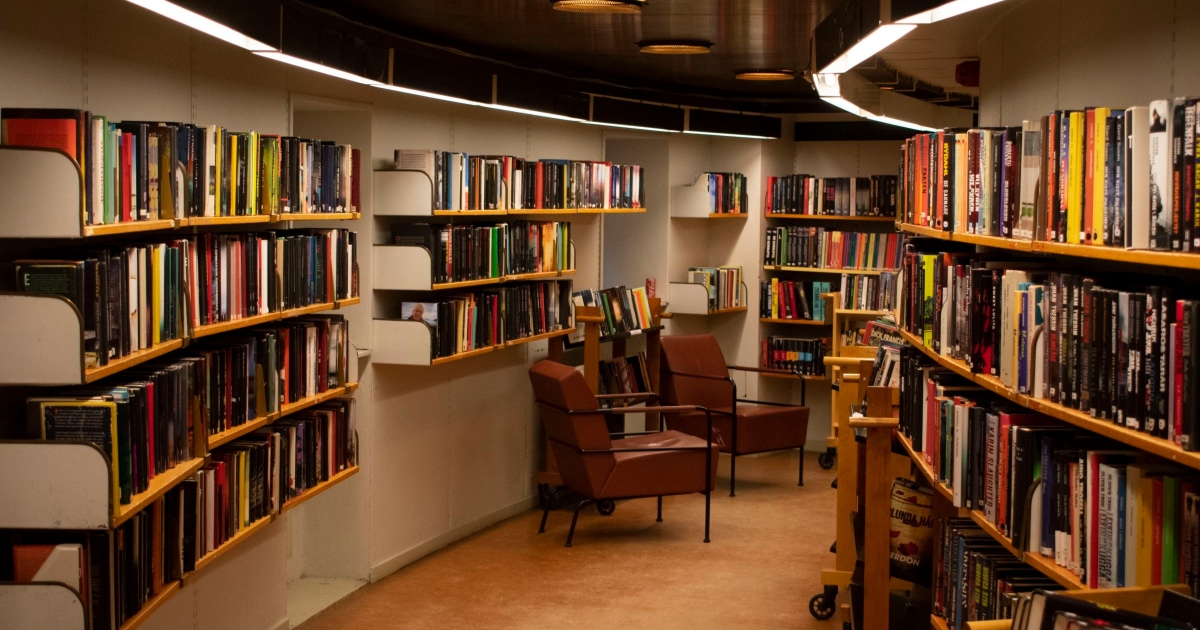 I don't know about you, but I feel like as a mom I've become waaaaay better acquainted with our local library than I was in the past. There was an interesting story about how you could borrow cake pans from some libraries, so I thought we'd go on a hunt — what other weird things can you get from libraries?
Not ALL libraries offer these resources for borrowing, of course, but if you're not sure whether your local branch does, it's worth a Google. Or just ask the next time you stop into the library — you never know!
1) Toys
Yes, you can borrow toys of all kinds from some libraries — from building sets to board games to puzzles to kids' musical instruments.
There are even American Girl lending programs, like the one in the Arlington Public Library.
2) WiFi Hotspots
These could be really handy for your next family vacation, if you plan it right. From the Public Libraries Online page:
Unsure about what a hotspot is? Well, the Chicago Public Library has defined a library Wi-Fi hotspot as "a device you can use to connect a mobile-enabled device, such as a laptop, smartphone or tablet, to the Internet. The hotspot is portable, so you can connect your device almost wherever you are, like at home, on the bus or in the park."
3) Cake Pans
You can borrow cake pans from some libraries, like the Philadelphia Library (not just typical square/rectangular pans, but animal shapes, characters, and more).
4) Not-Yet-Released Books & Movies
Make sure to sign up for the wait list as soon as you hear about a new book coming out, because they can fill up quickly for popular releases! (Particularly since some publishers are trying to limit the amount of copies available for lending for new releases.) Still, this was one of my favorite things about Ye Old Netflix DVD Queue, being able to see a trailer and add the movie to your queue, even before it was out.
5) Digital Magazines
6) Tools (Hammers, Saws, and More!)
What? Yes, some libraries rent tools, like the Oakland Public Library. (They also offer workshops that teach skills such as basic electrical repairs.) Borrowing tools can be a great money saver if you've got a one-time DIY project and don't want to go and invest in new tools.
7) Kindles, Chromebooks, iPads, etc.
Some libraries offer tablets and other devices — but often they're only allowed for use within the building.
Bonus Way to Use Your Local Library: Reserve a Special Space
You can't exactly "borrow" these, but your local library may have podcasting rooms available for reservation, like the Cuyahoga County Public Library, or music practice spaces, like the one at the Seattle Public Library.
Readers, have you ever borrowed any of these from your local library? What's the weirdest thing you've borrowed from your library?
Further Reading:
Libraries offer weird things to draw new borrowers [USA Today]
More Than Books: 9 Unusual Things You Can Borrow From Public Libraries [The Penny Hoarder]
18 Weird Things You Can Borrow from Your Local Library [Book Riot]
Stock photo via Stencil.